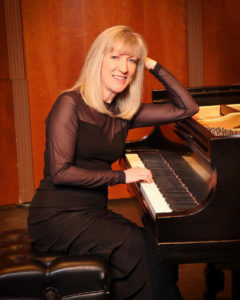 The Board of Directors of Chamber Soloists of Detroit (formerly Pro Mozart Society of Detroit) is particularly pleased to celebrate with CSD Artistic Director and recently named Steinway Artist, Pauline Martin. Pauline's vision and dedication have brought us to a new era in chamber music presentation. Appropriately, we have initiated the Pauline Martin Fund, a discretionary fund dedicated to furthering the mission of Chamber Soloists of Detroit.
Whether you know Pauline as a colleague, teacher, mentor or friend, a contribution to the Pauline Martin Fund is an opportunity to salute her life in music, which continues to positively impact her extended musical community.
If you would like to be included in the special commemorative booklet, to be presented to Pauline after her recital on October 28 at Steinway Piano Gallery, Commerce, MI, simply donate online
or send your check to:
Chamber Soloists of Detroit
1084 Brookwood
Birmingham, MI 48009
Your gift will be gratefully acknowledged in all 2012-13 season programs of Chamber Soloists of Detroit as well as on our website.