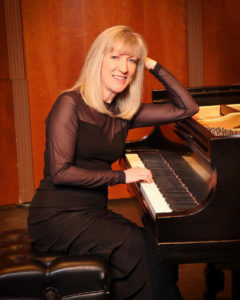 The Board of Directors of Chamber Soloists of Detroit (formerly Pro Mozart Society of Detroit) was particularly pleased to celebrate with CSD Artistic Director  Pauline Martin, presented in recital by Steinway Piano Gallery in its inaugural season, upon being named "Steinway Artist". Pauline's vision and hard work have brought us to a new era in chamber music presentation. Appropriately, we have initiated the Pauline Martin Fund, a discretionary fund dedicated to furthering the mission of Chamber Soloists of Detroit.
Whether you know Pauline as a colleague, teacher, mentor or friend, a contribution to the Pauline Martin Fund is an opportunity to salute her life in music, which continues to positively impact her extended musical communit
or send your check to:
Chamber Soloists of Detroit
5876 Tabor Dr
West Bloomfield, MI 48322
Your gift will be gratefully acknowledged in all season programs of Chamber Soloists of Detroit as well as on our website.
Chamber Soloists of Detroit is a 501(c)(3) charitable organization.