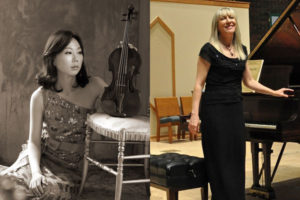 A benefit reception to meet violinist Yoonshin Song and pianist Pauline Martin will be hosted by Barbara and Bernard Stollman at their Bloomfield Hills home immediately following CSD's inaugural concert on Sunday, Oct. 7, 2012.  The reception will be given in memory of Rita S. Levy.
"Rita shared our passion for chamber music.  This is truly a special opportunity to honor the memory of our very dear friend!" – Barbara Stollman
Order tickets online, by phone (586.944.5353), by mail (download form).